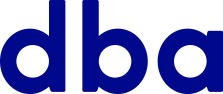 DBA is the number one classifieds site in Denmark with more 1.8 million monthly users. The simple format of DBA makes it incredibly easy for users to buy or sell just about anything from smart phones, design furniture, branded kid's clothing or even finding the perfect house or flat anywhere in Denmark.
Fast Facts
DBA is Denmark's Largest
Marketplace with
1.8 Million
Unique Users Per Month

The Danes Spend On
Average, Twice As Long On
DBA
As The Major Danish
News Sites

There Are
Approximately
1.8 Million
Goods For Sale On DBA
Working Here
At dba our team enjoys a challenging environment that places the highest value on innovation, accountability and playing to win. Our culture is based on open and honest communication, respect for other points of view and a spirit of fun that fuels our products. We offer empowering roles with a focus on creativity and professional growth.
Job Categories
Exciting opportunities await. Explore roles in:
Aarhus City
Aarhus is the second-largest city in Denmark located on the east coast of the Jutland peninsula in the geographical centre of Denmark approximately 116 miles northwest of Copenhagen. Aarhus is a city that is the perfect blend of cosy cafes, pulsating business life and large untouched forests and fields. You can find peace and quiet down by the canals in the daytime and see nightlife unfold in the evening. There is a reason Aahrus is called "The city of smiles."
Copenhagen City
The Danish head office is located in the capital city of Copenhagen. Based in Chrstianshavn, an area of small islands, the area is known for it's cafe culture and canals. It's only in our office that you will find an old Fiat car from Italy, a giant clock that used to hang in the streets of Copenhagen, and a 25-year old orange Eames bench.